Woman Wise Aviation Adventures
PASSION-DRIVEN FLIGHT EXCELLENCE
Personal Distinction Aloft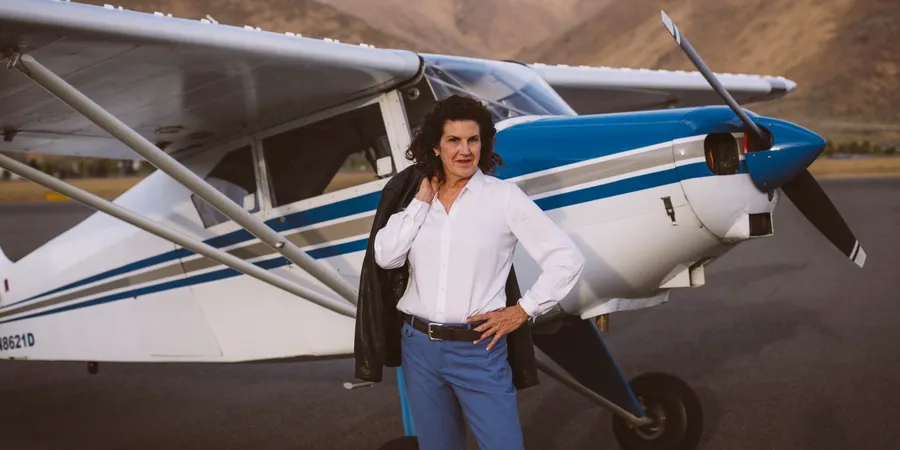 Christina's Adventure Learning Life
Christina is a backcountry pilot, trainer, author, speaker, and licensed professional counselor with a Masters in Psychology. She learned to push personal edges and increase self-awareness, core elements of success and happiness, during years of racing vintage cars in Colorado, riding motorcycles in the mountains, and earning a pilot's license in 1992. These male dominated activities taught Christina how adventure-learning accelerates mastery which has become a cornerstone of WWaa.
Christina has owned a C-182, C-TU206, American Champion Scout (her first taildragger), and now a twitchy-fun Piper 22-20 taildragger that has taught more about flying than any other plane. Using adventure learning, Christina completed a tailwheel transition after she met her flight instructor at the American Champion factory in Rochester, WI in 2005 and logged 14 hour dual cross-country to Idaho in her Scout. Go big or go home, right? Adventure learning keeps the focus on fun where women thrive.
She moved to Sun Valley, Idaho in 2012 and rented planes over the next two years including spin training in a citabria, kitfox, C-206, 182, paragliding, 185, and a Meridian. In 2013, Christina purchased a '57 Piper PA-22-20, named "KJ" --short for Karmic Justice.
The moral of her life story? Honor your passion for it is the center of who you are. Without that, you risk becoming disengaged and then can underachieve your life purpose as joy drains from your daily routine. Better to raise the expectation bar and hit your head a few times learning to jump than to crawl along the ground with little view who you can be. No matter what you fly, you are...FLYING. And so is your spirit.
Woman Wise Aviation Adventures (WWaa) is an adventure-learning approach to expand skills and confidence. Founder Christina Tindle developed this approach from personal and professional experience. Her years racing vintage cars, motorcycle riding, and learning to fly amplified a 35+ year career in psychology. After the first decade in her practice, Christina switched to positive psychology in order to guide Olympic athletes in Steamboat Springs, Colorado beyond perceived physical, mental, and emotional limitations to reach long-held dreams. STEAM-infused activities (science, technology, engineering, art, and math), positivity, learning theories, mental strengths, humor, and mindfulness are all central in the WWaa approach. Confidence and competence aloft is released from the inside-out.
Enjoy increased competency, connection, and passion-driven purpose that feeds the drive to thrive.
WWaa applauds women aloft. We can have our femaleness and cockpit too. In fact, our femaleness holds the key to our ultimate potential and success. This is an empowering experience that embraces the optimal in each. It is fun, effective, and up-lifting.
If the shoe fits, you'll dance a lot longer.
When the wings fit, women fly beyond ceilings.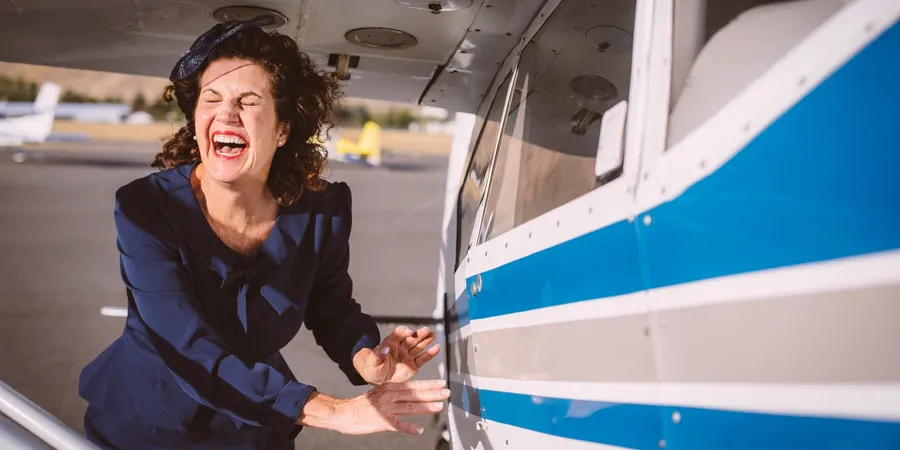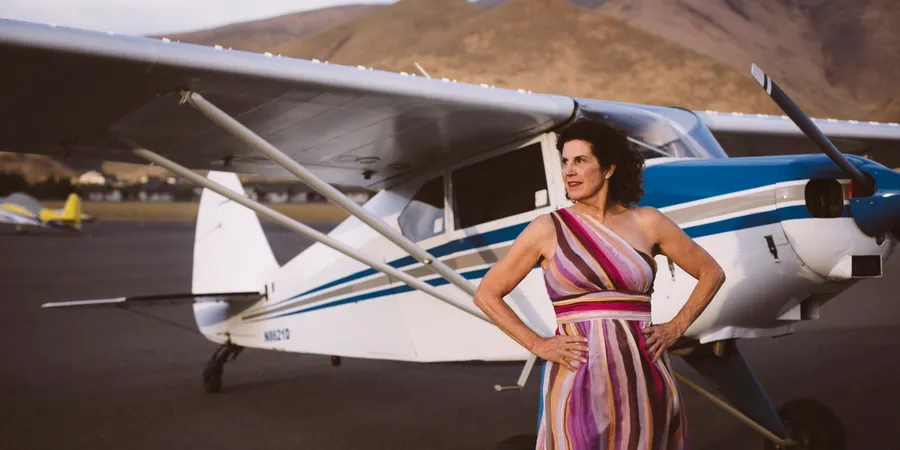 You will love the WWaa experience because it enhances ALL you do! The carry-over to life using WWaa principles of excellence continues to reward participants with lifted skills and courage. This approach is part seminar, part hands-on flying, part summer camp, and part pampering designed to create positive change from the inside-out. When we are our best self, we give that best to everything. Become YOUR best so that confidence is your new normal.
The WWaa approach is all for one and one for all in ways that expresses the ultimate big potential within each. We are better together in all ways.
WWaa is a unique approach for women at any level of flight training/career to boost CONFIDENCE and skills the adventure-learning way, including never-evers, student pilots, low time, high time, career pilots, rusty pilots, and CFIs. WWaa's positive approach focuses on achieving balance and meaning between Life and Flight. It is effective, fun, and lasting. Enjoy women-specific flight instruction.